International
Dog
Show
Verona
-
Enci
Winner
2019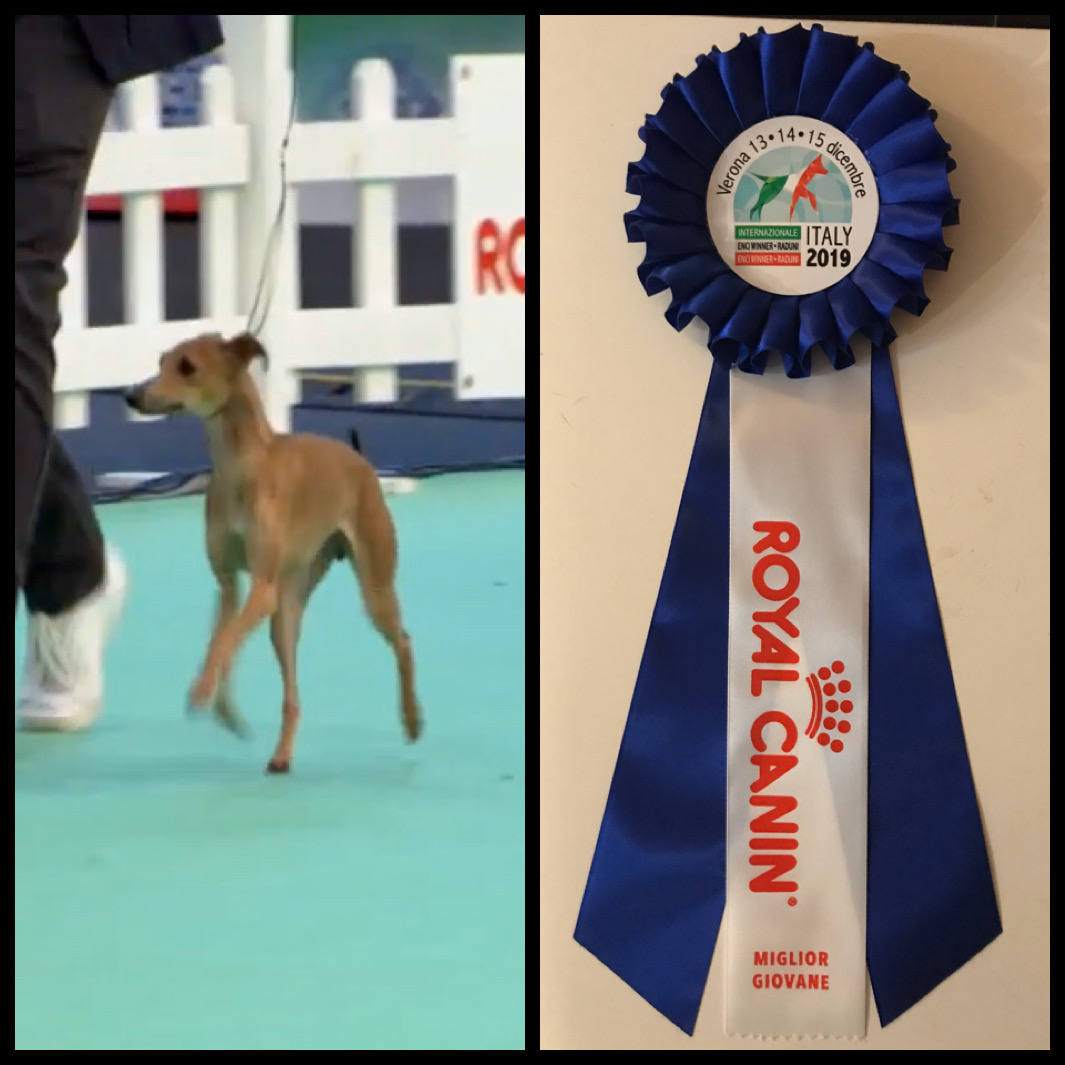 Etrurian Velvet SIBYLLA: Exc 3 Intermediate Class
Etrurian Velvet TUNIA: BOB Giovani
International Dog Show in Verona. ENCI WINNER 2019 - 14/12/2019
Etrurian Velvet SIBYLLA: Exc 3 Intermediate Class
Today Sibylla, despite her scant collaboration on the move (repeated jumps in dad's legs and sudden stops) she got an Exc 3.
Etrurian Velvet TUNIA: MIGLIOR GIOVANE.
Tunia is a very happy young dog. And this is seen very well in her movement :-) (unfortunately in show rings), but it went very well. Exc 1, Best Young.
Judge: Marpe Marion (DK)